Home » Activities » Curacao Substation
Curacao Substation
Become one of our Deep Sea Explorers and dive up to 1000 ft.

Substation: In June of 2010, Substation Curaçao launched the Curasub. the world's most spectacular certified mini-submarine. Onboard, submarine passengers take a memorable journey beyond the recreational scuba diving limits. The colorful fish, corals, and old shipwrecks are perfectly visible in the crystal-clear waters that surround the island of Curaçao. Unlike SCUBA diving, submarine diving has no effects of pressure change on the body. This mean that people who are not able to scuba dive due to medical reasons are almost always allowed to dive with our submarine.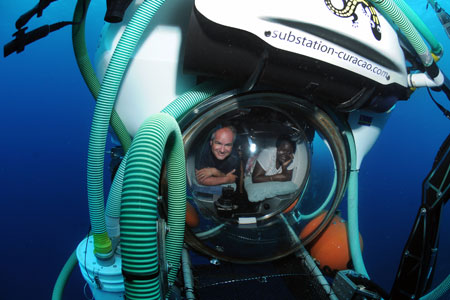 Curasub: The 6-ton Submarine has the capacity for 4 passengers and one pilot. this 1000 ft. rated "Curasub" is a state-of-the-art submarine, manufactured by Nuytco Research Inc. equipped with the latest an highest safety standards. Passengers have a clear view with visibility over 60 ft. (30 m.) The average dive time of our programs is typically 1,5 - 2 hours.

Research: Because the Curasub travels to greater depths than divers can reach, the submarine is also used for scientific marine research. We are one of the few operating submersible operations worldwide, catering to the tourist industry as well as scientific organizations. On Curacao alone we have already discovered over 60 new species of marine life.
Contact
Visit their website www.substation-curacao.com e-mail info@substation-curacao.com or call (+5999) 465 2051.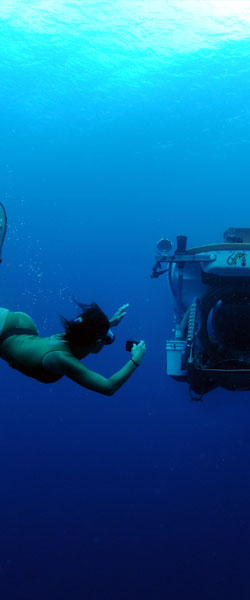 Back to top